JOSEPH P. PALAZZOLO

Attorney at Law

Joseph P. Palazzolo Law Offices

39850 Van Dyke Avenue

Suite 400

Sterling Heights, Michigan 48313

Telephone:  (586) 979-7272

Website:  http://www.palazzololaw.com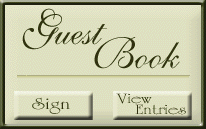 Joseph P. Palazzolo, Sterling Heights, Michigan. I am a lawyer serving the Counties of Macomb, Oakland, St. Clair and Wayne. If you are looking for an experienced attorney for a DUI, DWI, criminal matter, divorce, traffic ticket or other legal issue, please contact me for a free consultation. My homepage is:
www.palazzololaw.com
See my profile or join me on LinkedIn at:
www.linked.in.com/pub/joseph-palazzolo/62/708/439/
.